Dear Members of the Communities of St. James and St. Theresa,
It is with immense sadness that we share with you the news that Father Michael G. Savio (Father Mick) died suddenly on the eve of August 30, 2017. Please remember Father Mick, his family and friends and the communities of St. James and St. Theresa in prayer as we experience together this great loss.
May Father Mick rest in Peace.
If you would like to communicate further please contact Suzanne Foster at 262-993-3734 or email fosters@stjmuk.org
Prayerfully,
Suzanne Foster
Pastoral Associate of St. James and St. Theresa Parishes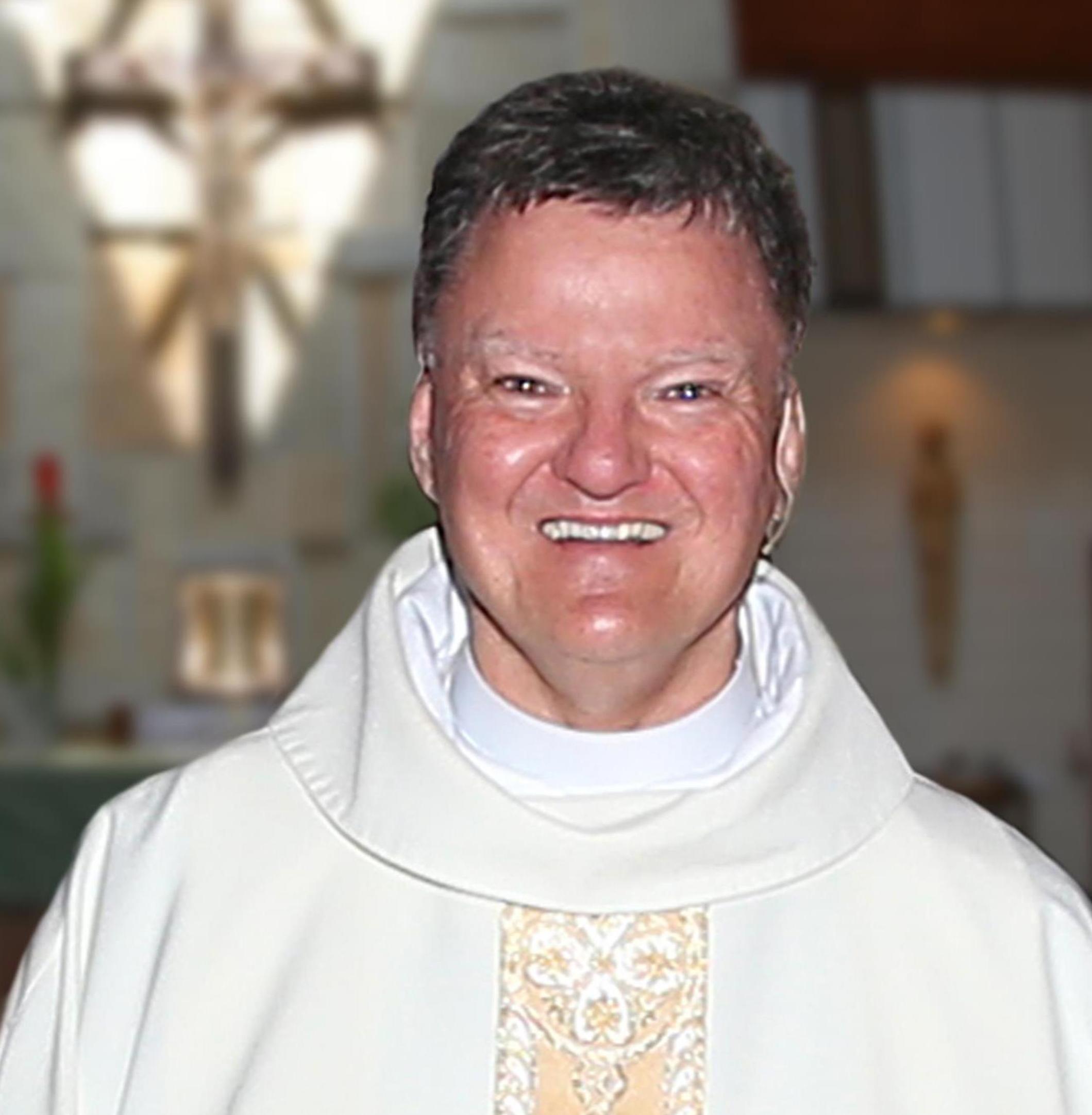 Fr. Michael G. "Mick" Savio
February 14, 1957 - August 30, 2017

Born on February 14, 1957 in Queens, New York and was born into eternal life on August 30, 2017 at the age of 60.
Father Savio began his priestly formation at St.Francis de Sales Major Seminary in 1987, and completed his studies in 1992. Father Savio was ordained to the priesthood on May 22, 1992, at the Cathedral of St. John the Evangelist, Milwaukee, by Archbishop Rembert G. Weakland, OSB. Father Savio was appointed associate pastor on June 23, 1992, to serve St. Anthony Parish, Milwaukee, and on June 22, 1993, he was appointed associate pastor at Our Lady of Lourdes Parish, Milwaukee. Father was appointed to his first pastorate on January 1, 1999, serving Blessed Trinity Parish, Milwaukee. He was appointed pastor at Our Lady of Lourdes Parish, Milwaukee, on June 17, 2003 At the time of his death, Father was serving as shared administrator at St. James Parish, Mukwonago (appointed June 16, 2009) and St. Theresa Parish, Eagle (appointed June 19, 2012)
He is survived by his step-mother Georgene Savio; brothers Rocky (Becky) Savio and Thomas Savio; nieces and nephews Andrew, Serena, Dean, Michael (Carly), Elizabeth (Dan). He was preceded in death by his father Gerard Savio and his mother Elizabeth Savio.
Fr. Mick was an avid Milwaukee Brewer fan and loved to read.
Visitation will be held on Thursday, September 7th at St. James Catholic Church (830 E. Veterans Way, Mukwonago) from 3:00 PM until the time of Mass of Christian Burial at 6:00 PM.
In lieu of flowers, memorial donations can be made in Fr. Mick's memory to St. James Catholic Church in Mukwonago or St. Theresa Catholic Church in Eagle.
Office Hours
Monday, Wednesday & Thursday, 8am to 3:30pm.
Tuesday, 8am to 1:30pm.
Office Closed Friday.
Mass Times
Weekday Masses:
Wednesday & Thursday, 8am

Weekend Masses:
Saturday, 5:30pm
Sunday, 8:00 and 10:00am